---
Topic: It's Not All About the Money: Switching Energy Suppliers
Catherine Waddams and David Deller
August 5, 2020
Low switching rates in residential energy markets have puzzled many policymakers and academics. In this podcast Catherine Waddams and David Deller discuss their analysis of over 7,000 consumers' decisions in a collective energy auction in Britain. Greater savings were positively associated with switching, but the effect of increasing them leveled off above about £100 a year. Although energy itself may be a homogeneous product, consumers exhibit non-price preferences between suppliers. Also, uncertainty and time pressures, as well as household structure and level of education all affected whether or not respondents accepted the auction's offer of savings. The findings explain why policymakers cannot rely on the presence of cheaper deals in the energy market to guarantee widespread switching to cheaper energy providers.
David Deller is a Senior Research Associate at the Centre for Competition Policy (CCP) at the University of East Anglia in the United Kingdom. He supports senior academics in producing applied research relating to regulated industries and competition policy. Core tasks include the analysis of survey datasets in STATA and co-ordinating the Centre for Competition Policy's responses to official consultations and tenders. Prior to joining CCP, David was awarded a PhD in Economics and worked as a Temporary Lecturer at the University of Essex in Colchester.
Catherine Waddams (formerly Price) is a member of the Centre for Competition Policy (CCP) and Emeritus Professor in Norwich Business School, which she joined in 2000. She was director of CCP until July 2011. From 1995 to 2000 she was founding Director of the Centre for Management under Regulation and Professor in Warwick Business School, and prior to that senior lecturer in economics at the University of Leicester. She has held visiting positions at the University of California at Berkeley, the University of Copenhagen and the University of Cambridge.
Contact Catherine Waddams and David Deller
---
Topic: Sustainable Energy Options for Electricity Generation in Bangladesh
August 2, 2020
As an emerging economy, Bangladesh is considered a 'role model' of socio-economic development among the South Asian countries. Despite all adversities, the country has achieved sustainable economic growth over 7% in the last decade. Bangladesh government's vision is to become an upper-middle-income country by 2021, and a high-income country by 2041. Providing electricity to a broad population segment at an affordable price would be a prerequisite to sustain targeted economic growth levels and the desired levels and spread of social development. Therefore, the Bangladesh government aims to create a well-balanced power generation environment by considering its future energy mix in light of affordability, sustainability, environment, and social aspects.
Dr. Sakib Bin Amin is an Associate Professor in the Department of Economics, and the Director of the Accreditation Project Team (APT) at North South University, Bangladesh. He holds a Ph.D. in Economics from Durham University (UK). Dr. Amin was also the receiver of the Commonwealth Rutherford Fellowship (2017-2018) for conducting his postdoctoral research in Energy Economics at Durham University (UK). He is the first Bangladeshi modeller to develop an energy focused DSGE (Dynamic Stochastic General Equilibrium) model in relevance to the Bangladesh energy sector. Bangladesh Energy Regulatory Commission (BERC) underpinned the results of his model in increasing the price of retail electricity by 5.3% on a weighted average in 2017.His research mainly focuses on electricity price reform, and energy policy in the developing Countries. Dr. Sakib Amin would be delighted to hear from colleagues, students and others interested in energy related issues in developing countries and can be contacted at sakib.amin@northsouth.edu
For further information, please visit: http://sakibamin.com/
Full Podcast:
---
Free Podcast
Topic: Markets for congestion management - current debate in Europe and open research questions
Anna Pechan & Marius Buchmann
July 26, 2020
The EU Commission requires network operators to establish markets for network services to integrated distributed generators and especially flexible loads into these processes. In this podcast Anna and Marius give you some insights into their experience with such markets from different research projects. We briefly touch upon the current debate about market-based redispatch in Germany and afterwards focus on three challenges with respect to incentive regulation and TSO/DSO-Coordination that come with the introduction of congestion management markets and discuss potential solutions.
Anna Pechan and Marius Buchmann are both PostDocs at Jacobs University Bremen at the chair for Energy Economics where they investigate regulatory and market design issues related to the energy transition in Europe.
Contact Anna Pechan & Marius Buchmann
Full Podcast:
---
Topic: Emissions trading in a net zero world - what will be traded?
Prof. Dr. Regina Betz
Interview conducted by Raphaela Kotsch (PhD Student at ZHAW and University of Zurich)
July 21, 2020
The Paris agreement states in Art. 4 that "a balance between anthropogenic emissions by sources and removals by sinks of greenhouse gases" is to be achieved by the mid of the century. Many countries have introduced emissions trading schemes in order to meet their commitments under the Paris agreement. But how may an emissions trading system be designed in a net zero world? This podcast will provide some food for thought.
Prof. Dr. Regina Betz is Head of the Center for Energy and the Environment (CEE) at the School of Management and Law of the Zurich University of Applied Sciences (ZHAW). Before joining ZHAW she was Joint Director at the Centre for Energy and Environmental Markets (CEEM) at the UNSW Sydney. Regina's teaching and research interests include energy and climate economics. She also contributes to master courses and consults to industry and government clients in these areas in Europe and Australia. She has been called to appear as an expert witness in climate change issues at various Federal government enquiries. Today her research is mainly focusing on the design of climate policies such as emissions trading schemes or energy efficiency obligations as well as electricity markets applying experimental economics or empirical methods.
Full Podcast:
---
Rooftop PV and electricity distributors: who wins and who loses?
July 9, 2020
Rooftop solar is growing rapidly in Australia. The question of whether households with rooftop solar are being subsidised by other customers, and the impact of rooftop solar on network charges is getting attention. We have examined this in Victoria, Australia and conclude that rooftop solar's network impacts are small, and swamped by wholesale market price effects.
Bruce is the inaugural Director of the Victoria Energy Policy Centre. He is a well-known Australian energy economist whose research and advisory work has focussed on the economic regulation of network monopolies, the analysis of retail energy markets, and the design of emission reduction and renewable energy policies. Bruce has been a long-standing advisor to governments, regulators, market participants and interest groups in Australia and internationally. His PhD from Victoria University was on the political economy of energy regulation in Australia, and he has a Bachelor's and a Master's degree in Electrical Engineering from the University of Cape Town and qualified as a Chartered Management Accountant in England.
Full Podcast:
---
---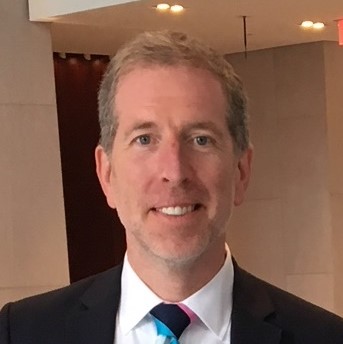 Canada's COVID-19 Economic Response Plan: Supporting the Clean-up of Orphan and Inactive Oil and Gas Wells
July 8, 2020
As part of its response to support Canadians and businesses facing hardship as a result of the global COVID-19 pandemic, the Government of Canada announced C$1.72 billion to fund the clean-up of orphan and inactive oil & gas wells in Alberta, Saskatchewan and British Columbia, the three provinces where the large majority of these wells are located. The funding is being distributed to these provinces, all of which have launched programs to receive applications from interested landowners and oilfield service companies. These programs, which will generate energy sector employment while cleaning up the environment at the same time, have the potential to create thousands of jobs and lead to the reclamation of tens of thousands of wells.
Aaron Annable began his assignment as Energy Counsellor at the Embassy of Canada in Washington, D.C., in September 2016. Prior to this, he was a Senior Advisor for energy and environmental issues in the North America Bureau at Global Affairs Canada in Ottawa. In 2014-15, he served for 10 months as Acting Consul General of Canada to New England, based in Boston, before which he was Head of Foreign Policy and Diplomacy at the Consulate General in Boston for four years, where he managed Canada's political, energy and public affairs files and public in the region. He has previously held several positions within Global Affairs Canada, where he worked on numerous Canada-U.S. energy and trade policy files. Prior to joining the Department in 2003, he worked for both the Privy Council Office and Service Canada. He graduated from McGill University with a degree in Political Science (International Relations) and is from Montreal, Quebec.
Full Podcast:
---
Free Podcast
Global Hydrogen Prospects: Synergies with Gas and LNG
June 30, 2020
Hydrogen is expected to play a role in a low carbon energy future, but it remains to be seen if the universe's most abundant elemant will be able to gain significant market share in the energy mix. This presentation provides an overview, examining the opportunities and constraints in the coming decades, with a focus on synergies between hydrogen and the natural gas and LNG industries.
This content was originally presented at the RIU Good Oil Conference. We thank RIU Conferences for their permission to share this content.
Roberto F. Aguilera is an Energy Economist with Curtin University Oil and Gas Innovation Centre, Australia. He was a Distinguished Lecturer of the Society of Petroleum Engineers in 2018-2019, on the subject of oil prices, which took him to 30 cities worldwide. From 2013-2017, he was an analyst with the OPEC Secretariat, Vienna, where he co-authored their annual World Oil Outlook. He Holds PhD and Master degrees from Colorado School of Mines, USA, and a Bachelor degree from Haskayne School of Business, University of Calgary. His publication record comprises The Price of Oil, a book published by Cambridge University Press in English and Chinese.
Watch:
---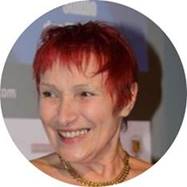 Nuclear in the Recovery Plan in Europe
June 15, 2020
Claude was a school teacher and graduate of the Sorbonne Doctoral School of Political Science. She created Confrontations Europe with Philippe Herzog and Michel Rocard in 1991 where she was general secretary then president. She heads ASCPE, a studies and training company which organizes "Les Entretiens Européens" and "Les Entretiens Eurafricains".
She leads reflection and action for the Energy Union and seminars for the societal appropriation of nuclear power in Europe, and a seminar "Europe 21" with Philippe Herzog on the identity of Europe and the need to re-found the European Union.
Full Podcast:
---
Is Australian policy support for Time-Of-Use tariffs doing more harm than good?
June 9, 2020
The move towards variable electricity generation has seen a resurgence in the popularity of Time-Of-Use (TOU) tariffs with Australian regulators, policy makers, electricity distributors and retailers. Dr Kelly Burns reviews recent empirical evidence into the effectiveness of TOU tariffs to encourage Victorian households to shift load from high price peak periods to low price off-peak periods and critically analyses the policy support for these tariff structures. While TOU tariffs as a pricing option for households to consciously opt-in could offer benefits for some households, encouraging (or even forcing) the take up TOU tariffs will fail to achieve the policy objective of load shifting and may do more harm than good, particularly for poorer households.
Kelly Burns is a Senior Research Fellow at the Victoria Energy Policy Centre at Victoria University. She has an extensive background in economics, law and finance across and the public and private sectors including Australian Bureau of Statistics, Colonial First State, Department of Premier and Cabinet (Vic) and Department of Justice (Vic). Kelly holds a PhD in Economics from RMIT, L.L.B (hons) and B.Eco (hons) from LaTrobe University, and Graduate Certificate in Financial Planning from FINSIA. Her primary specialisation is in the application of econometric modelling and forecasting in the field of energy economics.
Full Podcast:
---
The Outlook for Energy and Carbon Markets in China
June 3, 2020
China's government has launched a number of initiatives to increase the role of market forces in the energy sector: in the oil, gas and electricity industries, and through the development of carbon markets. However, the wider political and economic context is undermining these moves. Central and local government agencies interfere in the operation of these markets. At the same time, most resources and assets remain in the hands of enterprises owned by the state at central or local levels. As a result, the new market mechanisms will not yield their potential efficiency improvements and emissions reductions. The government's responses to COVID-19 does not appear to improve this outlook.
Dr Philip Andrews-Speed is a Senior Principal Fellow at the Energy Studies Institute, National University of Singapore. He has nearly 40 years in the field of energy and resources, starting his career as a mineral and oil exploration geologist before moving into the field of energy and resource governance. His main research interest has been the political economy of the low-carbon energy transition. China has been a particular focus for his research, but in recent years he has been more deeply engaged with energy challenges in Southeast Asia. His latest book China as a Global Clean Energy Champion: Lifting the Veil (with Sufang Zhang) appeared early in 2019.
Full Podcast:
---
Climate-friendly recovery package: We cannot waste the crisis!
June 1, 2020
In view of the dramatic Covid19 crisis, do we really have to put all climate protection measures on ice now, as is now being called for in isolated cases but loudly? No, the opposite is the case, two crises can be resolved at once if the rescue packages are future-oriented and focus on climate protection and sustainability. Prof. Kemfert reports on studies that have examined specific economic recovery packages for a socio-ecological transformation in Germany.
Prof. Dr. Claudia Kemfert is Professor of Energy Economics and Sustainability and Head of the department Energy, Transportation, Environment at the German Institute of Economic Research (DIW Berlin) since April 2004. She is a member of the German Advisory Council on the Environment.
Full Podcast:
---
COVID-19 and the Shaping of Our Energy Future
May 16, 2020
Arguably, our energy future will no longer be business as usual given the way COVID-19 Pandemic has severely impacted our globalized world. Indeed, the short run health, economic, social and psychological impact of the disease has been unprecedent since the end of the Second World War. An important task for us as key stakeholders in the energy sector and the economy in general is to provide insight as how to play the new energy game that is already unfolding before our very eyes across the globe efficiently. The main objective of this podcast is to explore some of the key issues associated with the new energy normal, partly highlighted by the recent negative price for May deliveries of West Texas Intermediate (WTI) crude oil. The current disequilibrium in global energy markets is a signal that the post-COVID-19 new energy normal would be characterized by a more uncertain future. To a certain extent, COVID-19 Pandemic has and will reshape of our energy future
Akin Iwayemi got Ph.D. degree in Economics, from the Johns Hopkins University, Baltimore, USA, in 1975. He was a Professor of Economics at the Department of Economics, University of Ibadan until he retired in 2011. Akin Iwayemi is currently associated with and serves as Principal Investigator at the Centre for Petroleum Energy Economics and Law (CPEEL), at the University of Ibadan, an institution he helped to establish with the financial support of Macarthur Foundation. He is widely published in international and national journals, monographs and books. Furthermore, he was the inaugural President of the Nigerian Association for Energy Economics, an affiliate of the International Association for Energy Economics, between 2007 and 2011. Professor Iwayemi was a former Council member of the International Association for Energy Economics. He is a Fellow of both the Nigerian Economic Society and the Nigerian Association for Energy Economics.
Full Podcast:
---
Universal energy access: critical thoughts on the development of on-grid solutions and mini-grids in Africa
May 4, 2020
Back in 2000, around 1.7 billion people lived without electricity; about one third of them were located in Sub-Saharan Africa. Spurred by the Sustainable Development Goal #7 (which aims at ensuring universal access to electricity by 2030) governments deployed billions of dollars to expand grid coverage. However, as of 2018, around 602 million people in Sub-Saharan Africa still lack an electricity connection in their homes, and more than 700 million people there are projected to require it by 2040. Why does this happen? How can we close this gap between the supply of electric infrastructure and the demand for electricity connections? What are the most effective policies that increase the number of "electrified" households? Join me in this talk, in which I share with you some recent research that addresses these questions with a focus on Africa.
Full Podcast:
---
Oil prices in negative territory? In power markets frequent negative prices could become the norm
April 24, 2020
This podcast draws a parallel between the recent negative prices in the oil and power markets. Additionally, the podcast shows that while negative oil prices are rare events, in power markets, without policy changes or technology developments, those negative prices could become more frequent.
Full Podcast:
---
The European integration of the energy spot markets
April 20, 2020
This podcast explains the mechanism of the power spot markets in Europe, particularly the day-ahead and the intraday markets. It also describes how those markets are interconnected thanks to the multi-regional market coupling initiative. Today, 95% of EU consumption is coupled.
Full Podcast:
---
Emergency: The Citizen's Guide to Climate Success
April 16, 2020
In this talk, Mark Jaccard speaks on how climate-concerned citizens can overcome myths that hinder us from acting in time to prevent extreme climate impacts. Their actions can involve personal consumption choices (electric vehicles, heat pumps) but these only have an effect if citizens are also engaged in the political process and civil society to elect and support climate-sincere politicians. These personal and collective efforts must align with and foster a global strategy of decarbonization, especially in developing countries. Listen to find out what is required on a simple path to climate success and what you can contribute.
Full Podcast:
---
COVID19 is changing the emission trajectories in China and at global level.
April 4, 2020
The outbreak of coronavirus and its associated quarantine policy have lowered China's carbon emissions by over 184 million tons per month. Such reduction is expected to persist in the long run through structural change of energy mix and the digitalization of its economy. We shall work together and turn the current health crisis into an opportunity for mitigating climate change.
Full Podcast:
---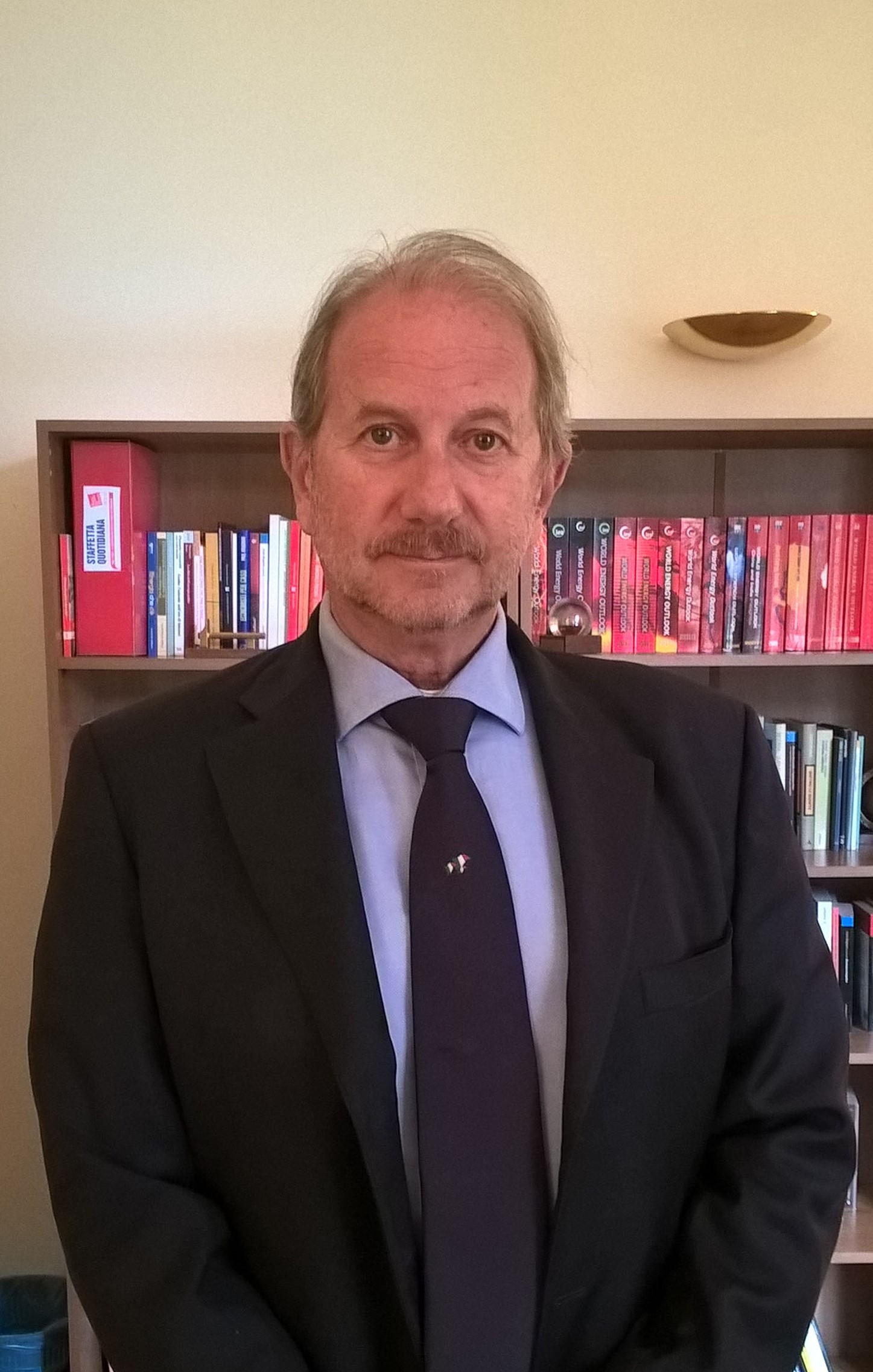 Energy security at the worldwide level
February 17, 2020
This work emphasizes the importance of extending the notion of energy security, beyond the mere physical supply concerns to include market considerations, in a new world of increasing connectivity of regional fuel markets and rapid deployment of renewables.
In the market framework, these developments call for an energy security assessment framework that will capture the trade-offs between the supply security and price affordability components, associated risks and potential vulnerabilities, as well as the specifics of individual economies.
We use the concept of efficient portfolio frontiers, characterized by a return and a variance of the portfolio composition. The return is constructed for oil import growth and the variance is measured across the oil import portfolio for major oil importers.
Alike, the return is constructed for oil export growth and the variance is measured across the oil export portfolio for major oil exporters.
The idea is to assess and compare the energy security status and priorities of individual economies and to provide a risk and policy simulation tool.
Full Podcast:
---
Free Podcast
Assessing US and Global Energy Security, Today and In the Transition
January 24, 2020
We are undergoing a historic energy transition. This includes a surge in shale production in the United States, growing reliance on natural gas, and a dramatic increase in the use of renewables. What does security mean in this brave new world of energy? And what framework should we use to assess national and global vulnerabilities? Long-time IAEE member Mark Finley discusses these topics with Rice University's Baker Institute for Public Policy.
This material may be quoted or reproduced without prior permission, provided appropriate credit is given to the author and Rice University's Baker Institute for Public Policy.
Full Podcast:
---
The Challenges of Energy Transition
December 12, 2019
The podcast offers remarks on some key features and challenges which may define the future of energy on a global scale. Energy is seen as a factor of production that contributes to growth and successfully substitutes for labor and land, but is expected to undergo a profound transformation. Is it realistic to expect that such a transformation is possible on a scale of unprecedented magnitude and at a neck-breaking pace, both never experienced before, and then at a reasonable cost? Are there going to be leaders and laggards, thus creating fragmentation between markets and regions in the world? The podcast does not strive to provide answers to all questions, but invites further discourse on the topic - hopefully to help find more answers.
Full Podcast:
---
Economics aspects of Energy Systems Integration
October 28, 2019
The concept of Energy Systems Integration (ESI) as a strategy to achieve future sustainable energy sectors is increasingly attracting attention. There remain technological challenges and solutions to be found. However, less attention has been given to the economic, regulatory, research and development, and policy frameworks that will be needed for efficient operation of the integrated systems. This podcast sheds light on some of these challenges that need to be addressed along the technical solutions.
Full Podcast:
---
Carbon Pricing
October 18, 2019
The author of this podcast is Dr. Govinda Timilsina. Dr. Timilsina is a Senior Economist, Research Department, World Bank, Washington, DC. He has been working in the field of energy economics and climate policy over the last 25 years. In this podcast, Dr. Timilsina discusses various issues related to carbon pricing instruments investigated in the academic literature. He also briefly introduces carbon pricing schemes implemented in practice around the world.
Introduction:
Full Podcast:
---
What Next for European Energy Policy? Suggestions for the New Commission
October 1, 2019
The incoming European Commission runs from 2019 to 2024 and will lead in the setting of European energy policy. Drawing on a white paper co-authored with colleagues from the Centre on Regulation in Europe (CERRE) in Brussels I outline suggestions for focus areas of work in energy policy for the new Commission. I begin by reviewing progress to date with the European single electricity and gas markets and with the EU's 2020 energy and climate targets. Then I outline our policy suggestions in the areas of markets, networks and institutions.
Full Podcast:
---
European Coal Phase-out and Resulting Effects on Affected Regions and the Global Coal Market
September 19, 2019
This podcast describes the ongoing trend of coal phase-out within OECD countries and in particular Europe. The replacement of coal by renewables hereby faces several challenges beyond energy security issues such as employment or identification with coal as former backbone of many economies. The recent decisions by the German 'coal commission', however, prove that compromises between all stakeholders are possible. It is therefore important to identify and address every region´s individual challenges to manage this upcoming transition in a just and timely manner to meet international agreed-on climate targets.
Full Podcast:
---
Variable Energy Resources and the Electricity System: issues and challenges
September 15, 2019
The podcast hughlights the challenges that variable energy resources pose when they are integrated into distribution and transmission networks, as well as in day-ahead markets. The specificies of integration costs and market effects are explained, together with issues arising in the path toward electricity market decarbonization.
Full Podcast:
---
Electric vehicles: solution or new problem?
February 1, 2019
Electric vehicles are considered an important means in coping with increasing environmental problems in the transport sector. Many governments worldwide have set targets to increase the number of electric vehicles, although their environmental benignity is not ensured in the scope of the policies implemented. In this podcast, the overall environmental impact of electric vehicles is discussed based on a life cycle assessment of electric vehicles. To make electric vehicles more environmental friendly it is essential to increase the use of renewable energy sources in electricity generation.
Full Podcast:
---
Shining a Light on Solar Energy.
December 3, 2018
The effects of solar energy on the cost of producing electricity are complex, running the gamut from fear about a utility death spiral as customers abandon the utility in favor of solar, leaving non-solar customers and the utility with stranded capital costs, to a blessing that lowers cost by providing an inexhaustible and low-cost energy source and a savior in slowing the emission of greenhouse gases. In turn, there is the enigma of how to compensate consumers who are now "prosumers." The widespread approach of net metering, where the customer meter runs backwards for every unit of solar electricity produced and sold to the utility, has the virtue of simplicity, but the liability that it does not reflect the value of solar. Utilities are in the early stages of evaluating alternative rates that may include time-dependent components, capacity charges, and higher fixed charges.
About the author:
Full Podcast:
---
Local Energy, Global Markets: A Global Vision is Needed to Make Energy More Accessible
August 8, 2018
From oil wells to the best wind power plant sites, energy production is eminently local. Some locations are just better suited than others to produce energy. Energy needs, however, follow human activities and are global. Most markets are now global, information is travelling at the speed of light, but energy does not always follow
In this podcast, I present different forms of local energy challenges and discuss global energy market solutions. In a third part, I illustrate the gains from a global approach in the North American North East electricity markets – where ambitious decarbonization goals are set, but where only local planning, so far, is taking place.
These issues, and many more, will be treated in much more depth at the 2019 International IAEE conference in Montreal, May 29 to June 1, 2019. I hope to see you there! Start by visiting our conference website: http://iaee2019.org/
Introduction:
Full Podcast:
---
Some reflections on oil and the stock markets.
June 7, 2018
David presents some reflections on the topic of oil prices, in particular oil price shocks, and the impacts they have to company stock prices. Once certain philosophies and modeling characteristics are permitted, especially the idea that the relationship between oil prices and stock market outcomes may vary continuously through time, it is possible to obtain new insights. Of particular interest, is the underlying conclusion that stock prices embed oil price related risk somewhere between 10-20% of the time on average, and therefore that the impact of oil prices and oil price shocks to stock market outcomes is more sporadic or intermittent than may have been implied by much previous work in this area.
Research for this report was done with George Filis.
Introduction:
Full Podcast:
---
The 2013-2014 Oil and Gas Reform in Mexico: What has been done so far?
Alejandra Elizondo Cordero
In 2013, the Mexican Constitution was amended to foster competition in the energy sector. The private sector was allowed to get involved in energy production, distribution and commercialization. Changes in all energy markets are underway. Even if is still soon to measure the Mexican Oil and Gas Reform success, the current prospects are encouraging.
In the oil and gas upstream sector we witnessed the first round of tendering processes. Thirty-nine new companies have been awarded contracts, both onshore and offshore. Nevertheless, the main impact in the short term is in the market of geological information.
In the oil and gas downstream sector, the economic regulator was strengthened in order to deal with natural monopolies. Mexico is set to achieve energy security, with quality standards and at competitive prices. For example, the gasoline market, with prices previously managed by the government is moving towards liberalization gradually by defining ceiling prices and regionalizing them. Gasoline stations, for example, have been given the freedom to compete. By 2018, gasoline prices are going to be set by the market.
Finally, in the oil and gas midstream sector, transport costs are still above efficient levels, and a high potential for pipeline development is guiding investment plans, both for natural gas and all liquid fuels. Vertical integration in natural gas has been dismantled, promoting new entrants to the shipping industry and investments in transportation infrastructure in strategic of socially beneficial pipeline and storage projects. New rules that guarantee open access to transportation for all oil and gas products have been put in place, but are still to be enforced.
Contact Alejandra Elizondo Cordero
Full Podcast:
---
Why is a Cap and Trade System Performing so Well?
I would like to use this opportunity to discuss the different consequences of CO2 taxes and CO2 cap and trade. Many people claim that the European emission trade system is a failure, due to CO2 prices below 10 Euro/t CO2. But the cap and trade system seems to achieve the goal for whit it is designed, namely to reduce European greenhouse gas emissions by 20 percent until 2020 and by 40 percent until 2030, compared to 1990. A deeper analysis shows that low CO2 prices are equivalent with achieving the emission target while only the failure of this target would correspond to high CO2 prices. So environmental politicians an choose between high revenues from CO2 tax or the successful achievcement of ambitious reduction targets. Both together is infeasible. It was in Buenos Aires where I proposed this concept already at an IAEE plenary, but in the mean time the data are more convincing in confirming this conclusion.
Full Podcast:
---
Energy use and emissions in transport: Are reductions possible?
Globally, transport is about a quarter of energy use, and a higher share of fossil fuel use. Here, I use transport as a window to what we have learned lately on reducing emissions of greenhouse gas emissions. One theme is speed, size and slenderness: apart from new technologies and energy carriers, vehicles and vessels that are larger, fuller, glide slowly and more smoothly save on energy and emissions. Another theme is flexible policy instruments, such as emission taxes, which leave challenges and flexibility to households and firms. We illustrate with maritime shipping for cargo and with cars for people. Transport will respond with emission reductions in many ways – it is way too pessimistic to think we must reduce transport to reduce emissions.
Research for this report was done with Lisa Assmann, H. E. Lindstad and Shiyu Yan.
Full Podcast:
---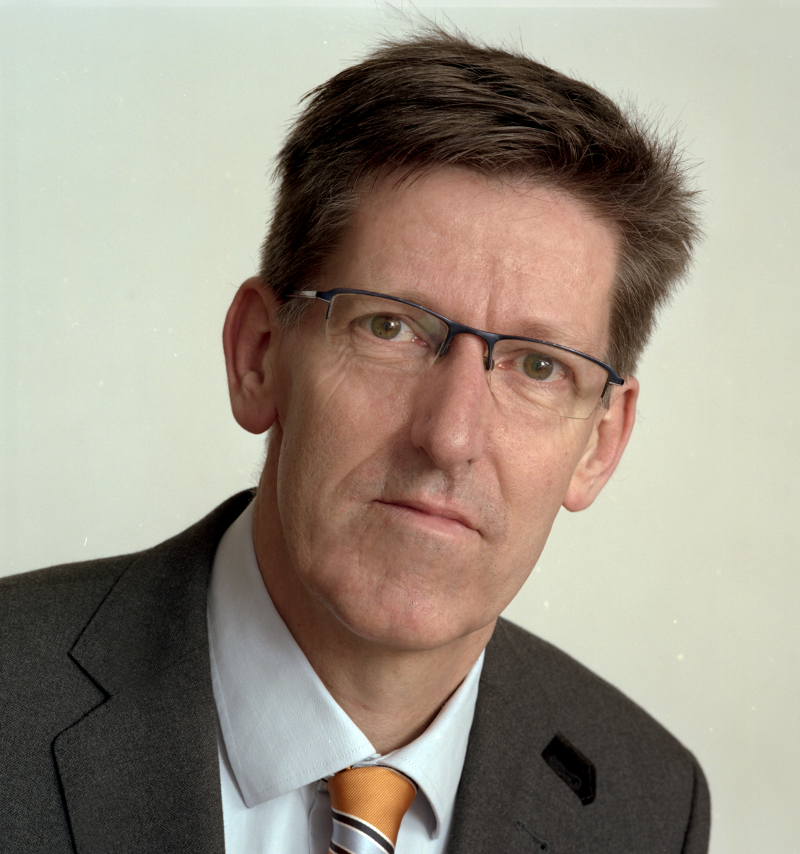 The 41st IAEE International Conference
Machiel Mulder will talk about the theme of the 41st IAEE International Conference. This theme is Transforming Energy Markets. Machiel is president of the Benelux Association for Energy Economics (BAEE). The BAEE will be the host of this conference, which will be held in Groningen, the Netherlands from 10-13 June 1018. In his talk, Machiel concludes that the current European market of green certificates does not stimulate investments in renewable energy. The system needs to be redesigned to let it have a real mpact on investments.
Full Podcast:
---
Natural Gas Pricing
Professor Ripple discusses the growth of natural gas in a global context, and he questions the relevance of the repeated comparisons between potential natural gas pricing mechanisms and that for crude oil. He sees this as a faulty comparison and suggests that there may be closer linkage of natural gas prices around the globe than observed for crude oil.
About the Author:
Full Podcast:
---